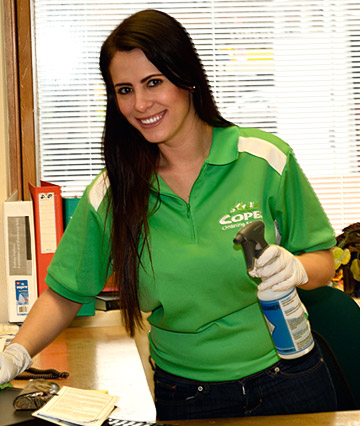 About Copec Services
At Copec Commercial Cleaning Services we endeavour to offer a high quality service to all our customers at all times. We have a number of mechanisms and monitors in place to ensure that cleaning quality control standards are maintained over the life of a contract.
We are constantly developing new methods, equipment and materials, to improve our cleaning services and enhance the working conditions of our employees while minimising any negative effects on the environment.
Our Mission
To be a professional company that provides excellent, prompt and efficient commercial cleaning services throughout East, South and Greater Western Sydney areas.
COPEC aims to deliver a level of excellence that exceeds our client's expectation. This enables us to build a lasting impression and a mutually beneficial relationship with satisfied clients.
What Makes Copec Different
Great Response time

ECO-friendly materials

Colour coding (please refer to WHS in the Privacy Policy Form regarding use of Colour coding)

Tailored packages

Inspection available

Trial period (conditions apply)

Comprehensive insurances

Uniformed staff

Cleaning quality assurance (terms and conditions apply)

Free non obligation quote

24/7 Call line 1300 365 383
Team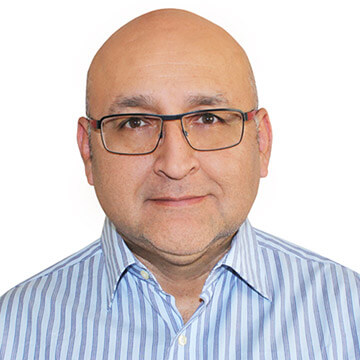 An idea in 2002 came true, Carlos established Copec Professional Commercial Cleaning. Carlos previously worked in large cleaning companies as a contractor which helped him gain extensive and relevant experiences in using machines, supervising various types of work and customer service support.
He was certain that his knowledge and previous job experiences should be put to good use. He then decided to establish his own Professional Commercial Cleaning business using all the experiences he gained from his previous jobs.
Since 2002, Copec has delivered excellent service, maintaining and building relationships with its existing and new clients.
Want to know more about Copec Commercial Cleaning Services?
Call us now on 1300 365 383